Goniometer - Universal apparatus
R. Fuess, Berlin-Steglitz
Horizontal circle reflecting goniometer with covered graduated circle and vernier read-out lenses, telescope and collimator. Lacquered brass, nickel plated brass and oxidized brass. Height 39 cm, circle diameter 15 cm. Original wooden case.
Signed « R. FUESS BERLIN-STEGLITZ ». Inventory number 35586 painted on the base, ca. 1900.
The Fuess universal apparatus is a multipurpose instrument. As depicted here it may be used for goniometric and spectrometric measurements. When the instrument is equipped with the optical parts of a polariscope, that may be inserted horizontally in collars of two vertical columns, it may be used as an
axial angle apparatus
. These optical parts of the polariscope are not present in the current instrument.
Collection: Museum of Mineralogy, Babes-Bolyai University, Romania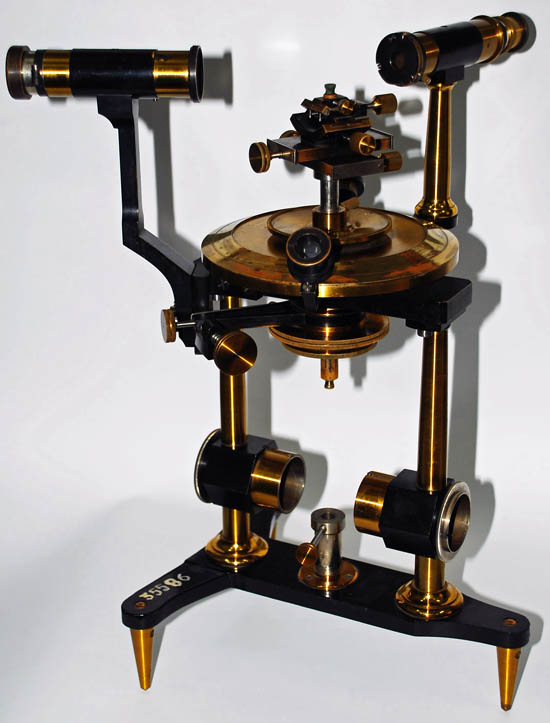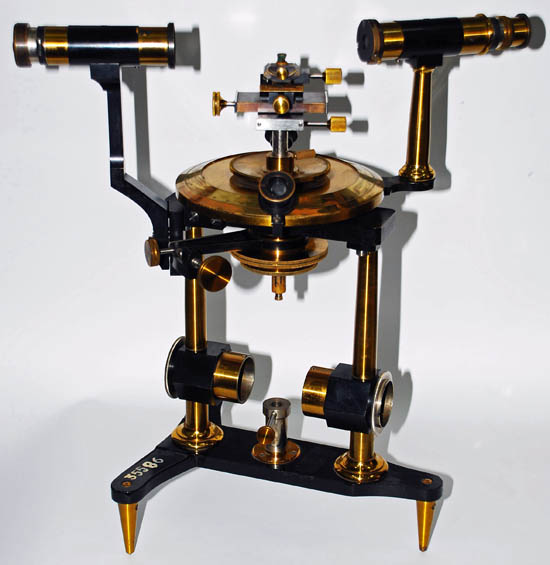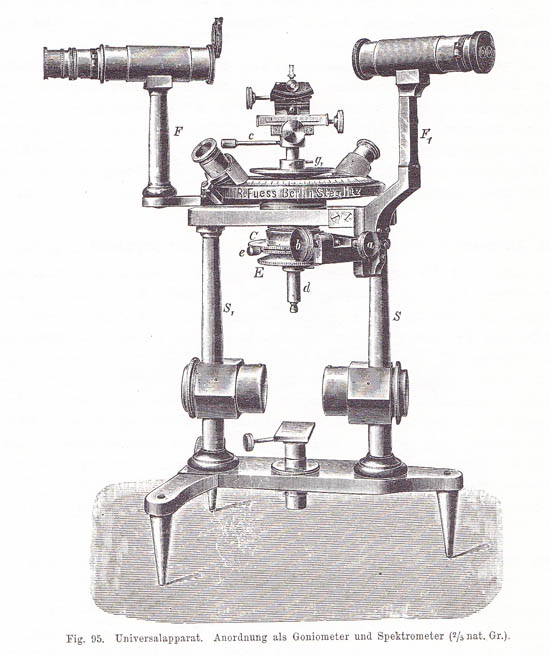 Universal apparatus as depicted in Leiss, C. (1899)
Die optischen Instrumente der Firma R. Fuess
, Leipzig