Abbe total refractometer
R. Fuess, Berlin-Steglitz
Abbe refractometer (black lacquered and nickel plated brass) on blackened cast iron base. Rotatable glass hemisphere with graduated circle and mirror. Movable telescope connected to a graduated circle with vernier read-out.
Height 33 cm, base diameter 15 cm.
Signed on the graduated circle "R. | FUESS | BERLIN-STEGLITZ" and serial number "5929", ca. 1954.
With a 7 page instruction booklet, dated 1954 (15 x 21.1 cm).
private collection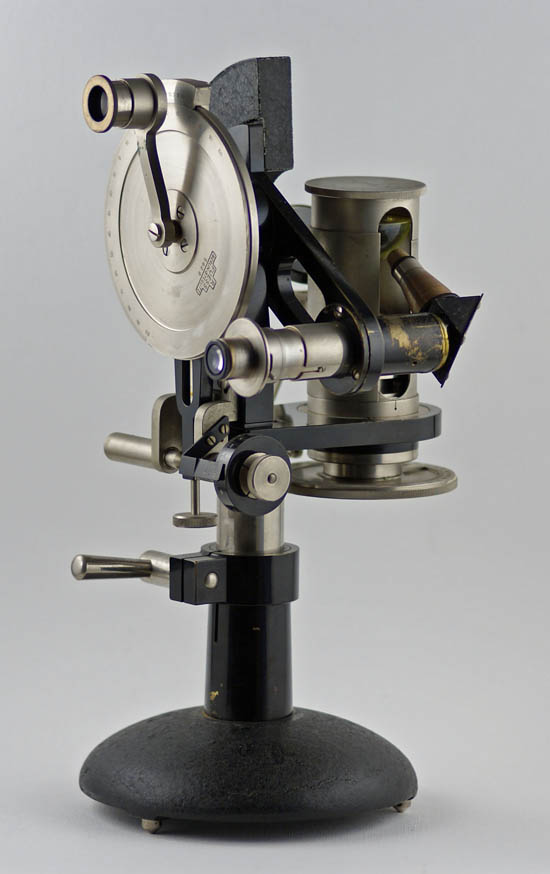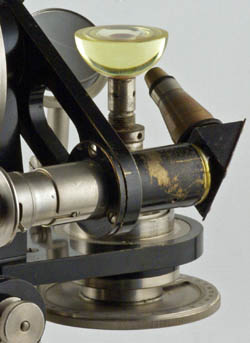 detail of rotatable glass hemisphere