Wollaston goniometer with mirror attachment
J.H. Steward, London
Wollaston type goniometer (brass) with mirror attachment, engraved silvered scale and vernier read-out with twin adjusting wheels and fine adjustment. Blackened steel base. In wooden cabinet. Diameter circle 12.7 cm.
Signed on the base "J.H. STEWARD Ltd. | STRAND, LONDON", ca. 1919.
private collection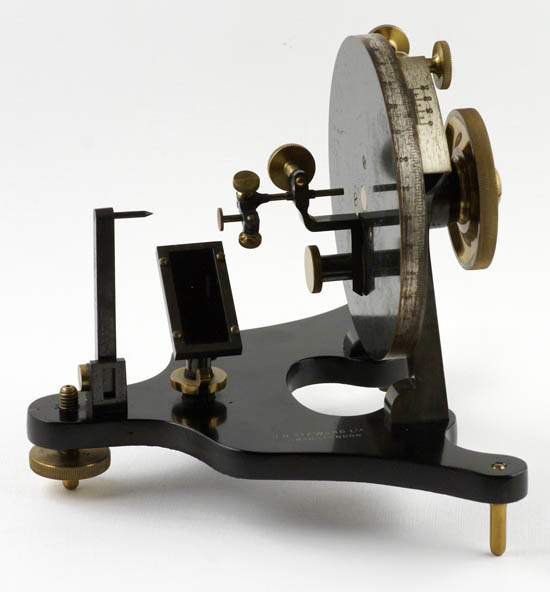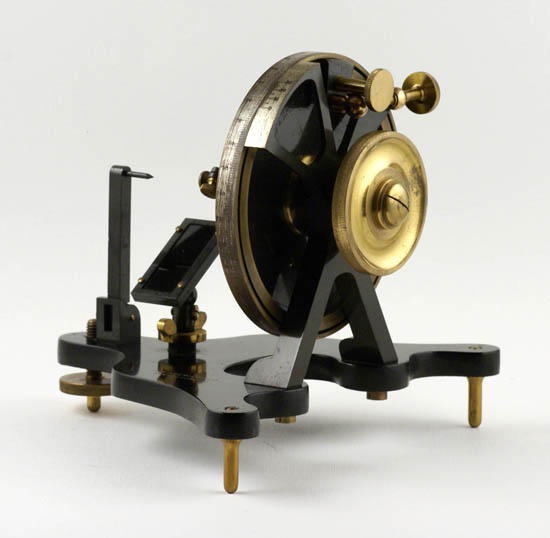 Reference:
G. F. Herbert Smith (1919)
A students' goniometer
. Mineralogical Magazine,
18
, 366 - 368.
Abstract: A goniometer of moderate cost designed for students of elementary crystallography. The direction of reference is given by the reflection of a distant object in a small plane mirror without optical aid and the axis of the graduated circle is horizontal. The instrument was constructed by Messrs. J. H. Steward, Ltd., 406 Strand, London, W. C. 2.