CM two circle reflection goniometer
Tecam (Techne Limited, Duxford, Cambridge)
CM two circle reflecting goniometer (lacquered cast iron, chromium plated brass and plastic) with graduated circles (diameter: 15 cm) and vernier read-out, telescope, build in light source, adjusting wheels, and goniometer head. Collimator and telescope are in a plane perpendicular to the horizontal circle. Height 26 cm.
Marked "Tecam" on the base, ca. 1960.
According to Terpstra and Codd (1961) the CM two-circle goniometer is "designed by L.W. Codd and W.T. Moore of Imperial Chemical Industries Limited and manufactured by Techne Limited, Duxford, Cambridge". The instrument is also depicted (see figure below) in Phillips (1963).
private collection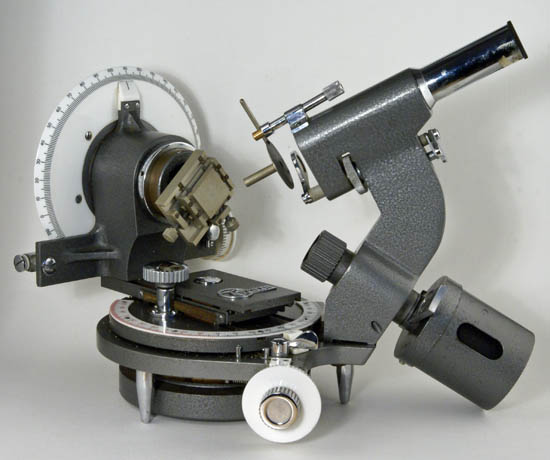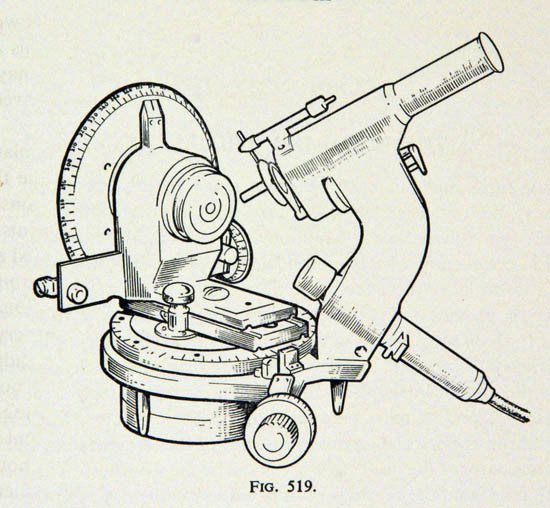 References:
P. Terpstra and L.W. Codd (1961) Crystallometry, Longmans, J.B. Wolters, Groningen, p. 382-386
F.C. Phillips (1963) An Introduction to Crystallography, Longmans, London, p. 314-315 (fig. 519)