Reflecting goniometer
Société Genevoise des Instruments de Physique
Horizontal circle reflecting goniometer (lacquered brass) with graduated circle and vernier read-out (both silver plated), telescope and collimator with slit, and goniometer head. Lacquered black steel base. Height 27 cm, circle diameter 15 cm.
Bearing the label of the retailer: Auer & Co. Zürich.
Unsigned, but made in Geneva, by the Société Genevoise des Instruments de Physique, ca. 1900.
private collection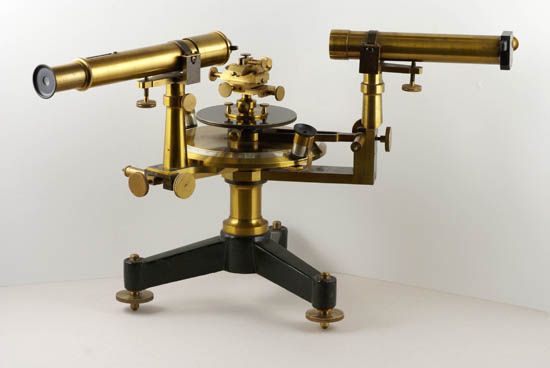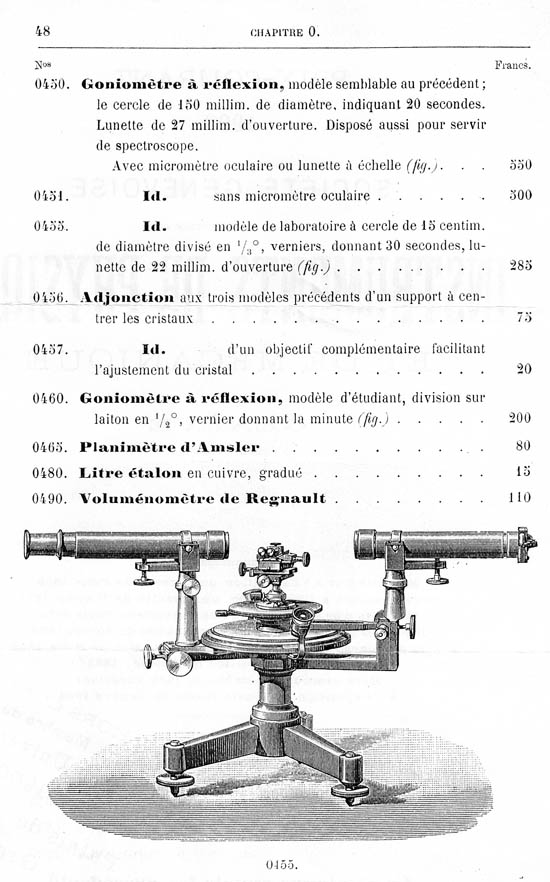 Page 48 from the catalog: "Prix-Courant 1900, Sociéte Genevoise pour la Construction des Instruments de Physique" (1900) showing the goniometer.