About Us
The Virtual Museum of the History of Mineralogy is a joint initiative of Paul Tambuyser and Claude Hootelé.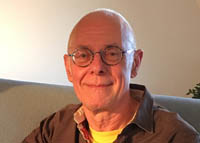 Paul Tambuyser (Antwerp, 1950) has been fascinated by minerals since his early childhood. After obtaining his degree in chemical engineering he specialized in X-ray diffraction and transmission electron microscopy. He also studied gemology at GIA and received his FGA degree.
Within mineralogy his main interests are in the growth and morphology of crystals and in the history of mineralogy and crystallography. As a collector he is particularly interested in early mineralogy books and crystal goniometers.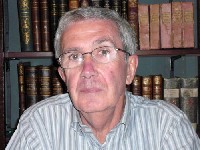 Claude Hootelé (Brussels, 1938) studied Chemistry at the University of Brussels where he obtained a PhD. After an academic career mainly devoted to research in the field of structure determination and synthesis of natural products he is now retired.
He is especially interested in classic mineralogy and in the history of mineralogy and crystallography and collects minerals, early books, instruments and models.