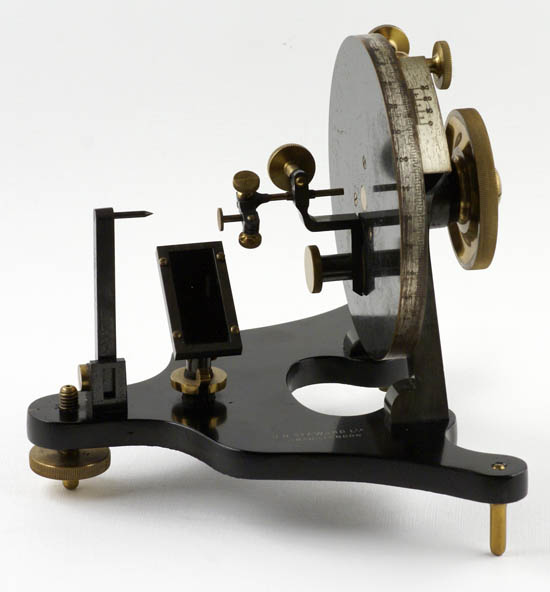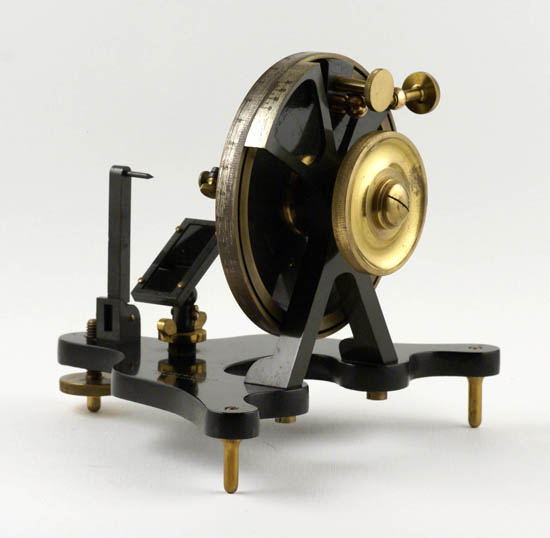 Reference:
G. F. Herbert Smith (1919)
A students' goniometer
. Mineralogical Magazine,
18
, 366 - 368.
Abstract: A goniometer of moderate cost designed for students of elementary crystallography. The direction of reference is given by the reflection of a distant object in a small plane mirror without optical aid and the axis of the graduated circle is horizontal. The instrument was constructed by Messrs. J. H. Steward, Ltd., 406 Strand, London, W. C. 2.