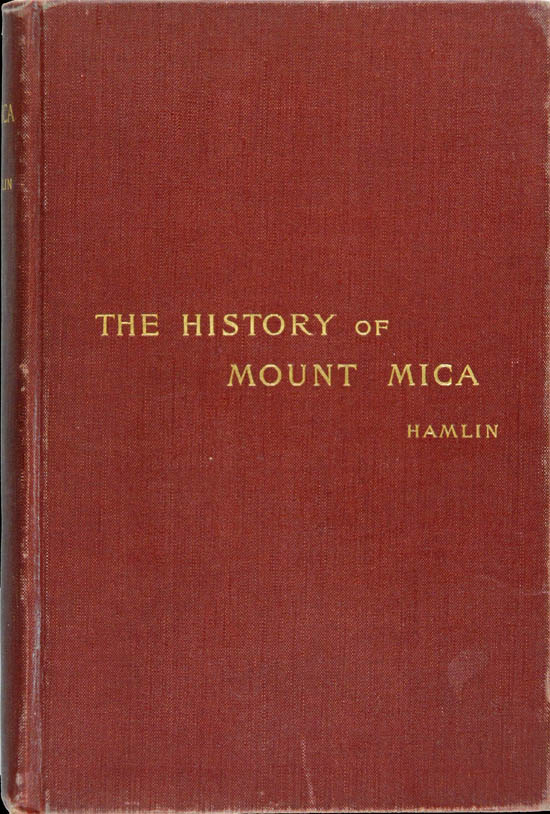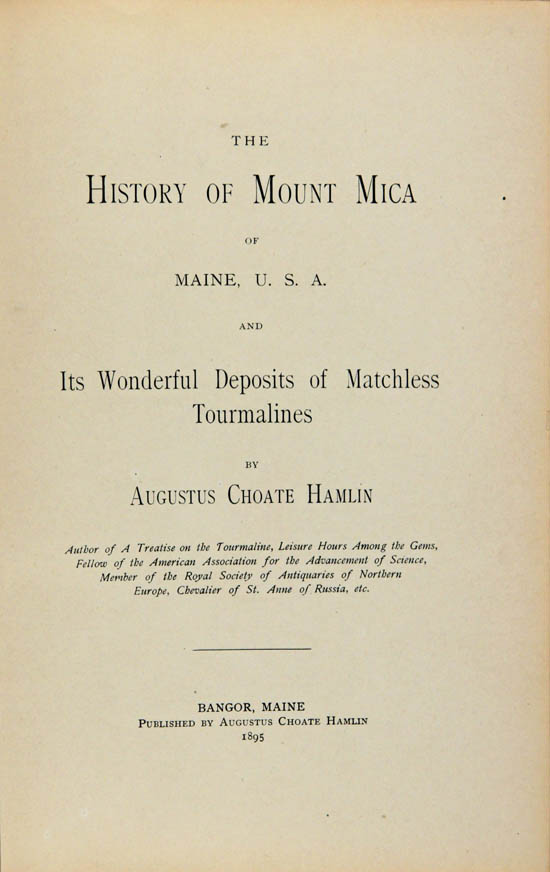 The | History of Mount Mica | Of | Maine, U.S.A. | And | Its Wonderful Deposits of Matchless | Tourmalines | By | Augustus Choate Hamlin | Author of A Treatise on the Tourmaline, Leisure Hours Among the Gems, | Fellow of the American Association for the Advancement of Science, | Member of the Royal Society of Antiquaries of Northern | Europe, Chevalier of St. Anne of Russia, etc. | [rule] | Bangor, Maine | Published by Augustus Choate Hamlin | 1895
Collation:
8°: [2] [7] 8-72 p., 56 plates
Plates:
56 plates including chromolithographic frontispiece plate (numbered "Plate XV." and repeated in the numbered plates), 4 unnumbered photographic plates (1 folding), 43 chromolithographic plates numbered "Plate I.-XLIII", 8 bw plates (line drawings) numbered "Plate XXXI A-XXXIII A, XXXVII A, XL A, XLIII A" and 2 unnumbered.
Page size:
144 x 216 mm
Binding:
original publisher's cloth with gilt lettering on front cover and on spine
Provenance:
ex libris "Lawrence Henry Conklin" on inside cover as well as typewritten owners name "Raymond E. Schortmann | Easthampton, Mass." on front fly-leaf
Other editions:
none
References:
Schuh 2089, Sinkankas 2697
Collection:
private collection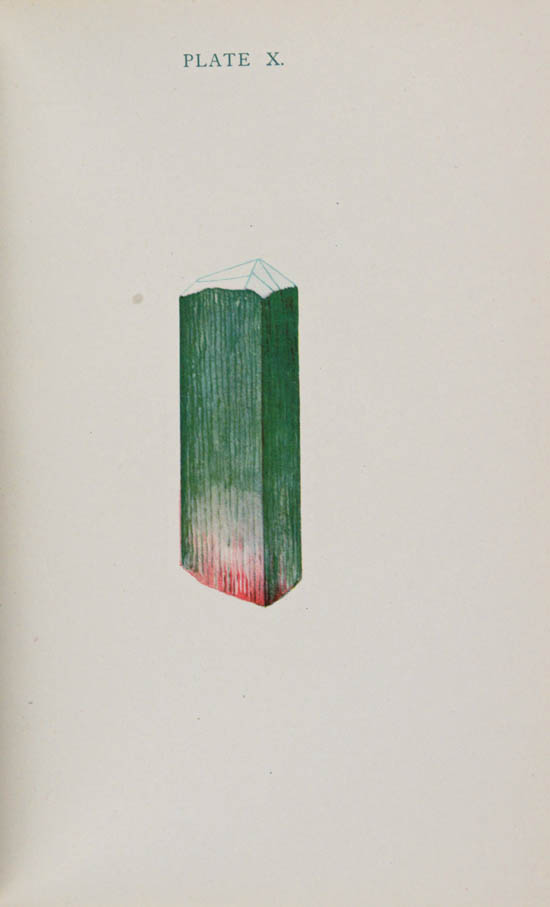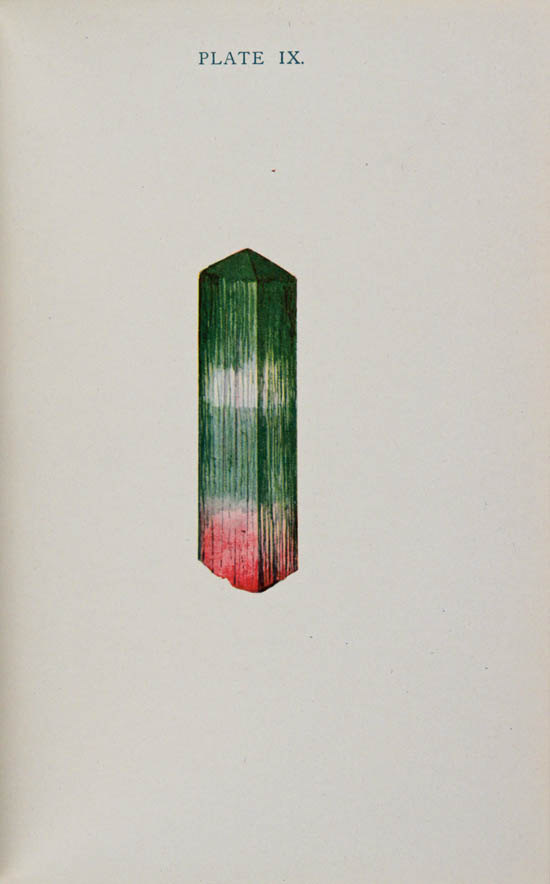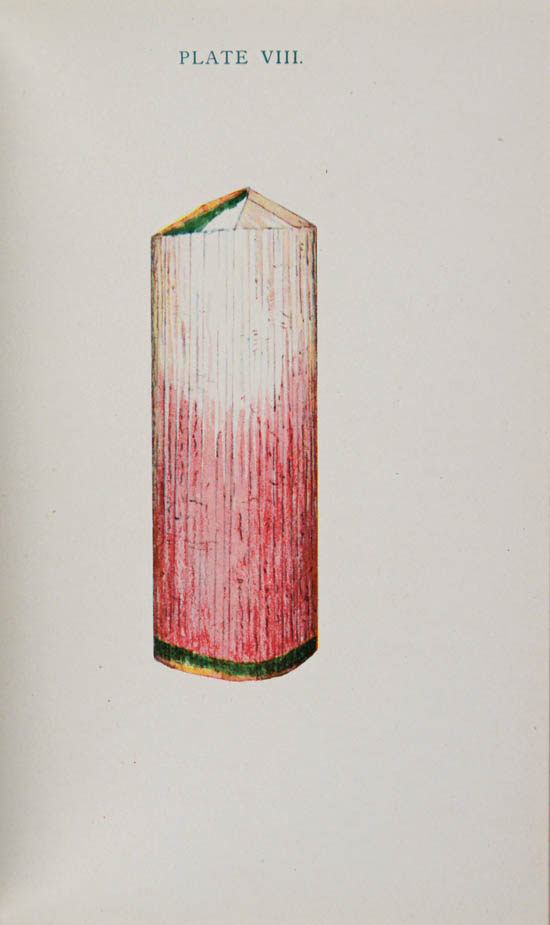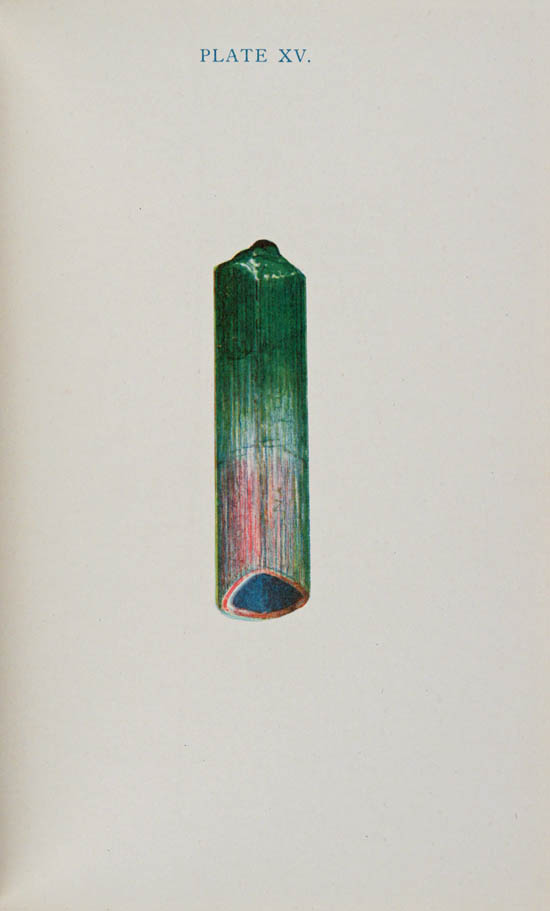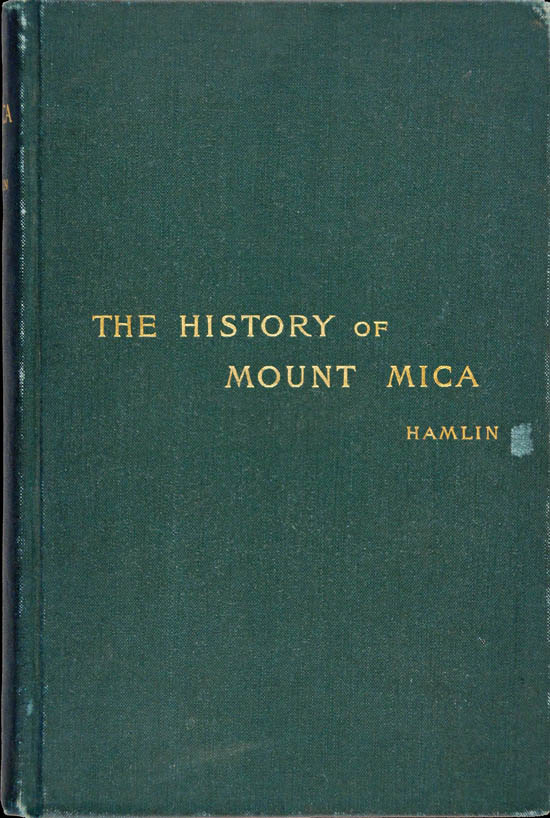 publisher's bindings exist in red and dark green cloth